Castor's Decentralized Clinical Trials (DCT) Platform


Built for researchers. Built for patients. Built to scale.

Castor's suite of decentralized research tools is adaptable whether you're just starting your journey into hybrid trials or you are ready to fully dive into decentralization.

Schedule demo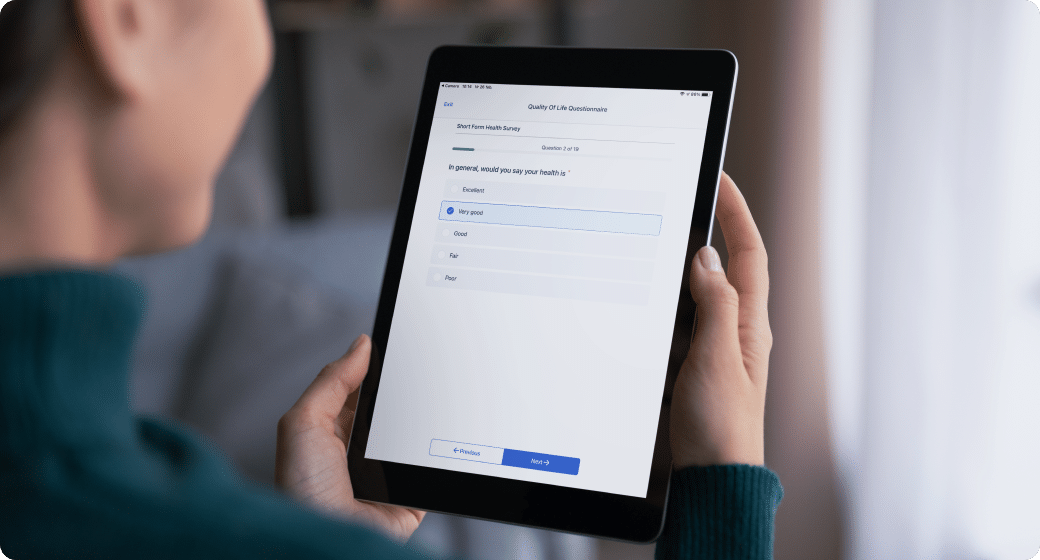 Flexible tech for modern clinical trial needs
Castor offers decentralized clinical trial software that empowers you with unparalleled control of your DCT technology. Each DCT module can be used alone or together, enabling you to plug-and-play with each tool, build a foundation of technology that can flex to meet your unique study needs, and scale at your own pace.
Simplifying clinical research for you and the patient
Build clinical trials that are more efficient and more engaging for your participants with automated recruitment and enrollment, a native ePRO app for simplified data collection, and an intuitive interface with built-in video capability..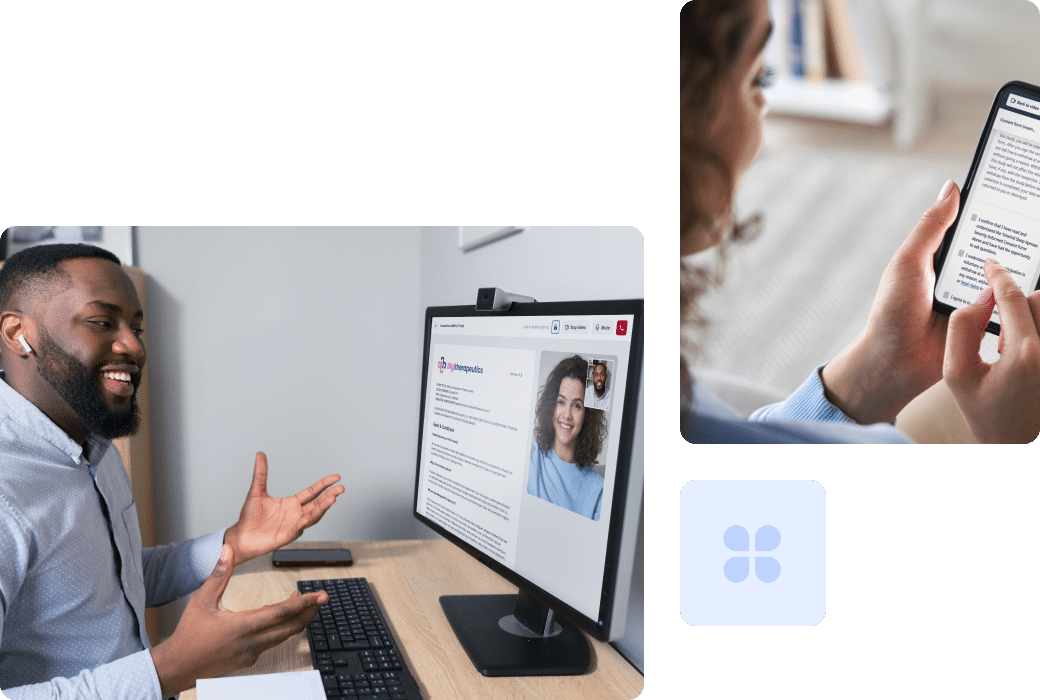 High quality, centralized data collection that makes sense for you
With Castor, you can always feel empowered to design a DCT workflow that's flexible and right for your trial, while never losing confidence in the strength of your data. Our open API gives customers the freedom to work with other platforms and data in their clinical trial ecosystem, integrating data from all sources and standardizing them for clinical relevance.
Success story
Launching a successful COVID-19 study with Castor's DCT platform
World's first study to use machine learning in diagnosis of COVID-19, supported by TAKEDA and Julius Clinical
"Using Castor, we succeeded in recruiting over 17,824 patients enrolled in 15 weeks during a global pandemic, an achievement that could not have been accomplished without tools purpose-built with decentralized trials in mind."

Marcel Van Willigen
Julius Clinical
#0
Ranked EDC
0 %
Customer Satisfaction
Getting started
Incorporate your first hybrid elements

ePRO and eConsent
Reach out to your patients via app or email
Data collection onsite and at home
Built-in video calling and eSignature
Request a demo
Enhance engagement, communication and integration
eCOA and eRecruitment solution
Customizable patient recruitment portal
Integrated pre-screening questionnaire
Capture medical photographs and DICOM images
Request a demo
Innovate and lead with a full ecosystem of research tools
EDC, devices, wearables, API & integrations
Easy to scale solution to multiply clinical success
Flexible remote data capture, adaptable to any type of trial
Robust API enables collection of real-time, continuous patient data through connected wearables
Request a demo
Key features
eRecruitment and pre-screening

Increase your reach to potential participants, reduce site and participant burden with pre-screening surveys to ensure eligibility.
Hybrid eConsent for remote or on-site consent

Minimize participant travel while still providing a high-touch experience with Castor's eConsent solution with built-in video capability.
Native ePRO app and eCOA solution

Increase engagement by providing an enhanced experience for participants and reduce administrative burden by simplifying data collection.
Sensor & wearable integration

Collect real-time biometric data and other digital endpoints with Castor's robust API and philosophy of interoperability.
Data platform / EDC

Castor enables every researcher and study team worldwide to capture high-quality, compliant, reusable data.
API and Interoperability

Castor's tools allow investigators to integrate EHR, vital signs, and other clinical data into eCRF forms. No need for double documentation, minimizing SDV procedures and risk of data error.
The only DCT platform with an integrated EDC
Castor provides you with the security and quality of EDC for your data, layered with the innovation of DCT, to enhance your patients and researchers experiences.
See how Castor is a Major Contender impacting the market in the Everest Group's PEAK Matrix® of Decentralized Clinical Trials Products Assessment 2021.
Featured resource
Getting started with DCT in 2022
Transitioning to a DCT model can be an intimidating task to approach. Hear from Castor advisor, Craig Lipset, as he helps you compartmentalize DCT technology into 3 approachable tiers and get started building an ecosystem for decentralized research at your own pace.
Interested in implementing DCT technology into your next clinical trial, but not sure where to start?
We are trusted by